I've added yet another new recurring topic Me Wantz, where I'll post stuff that I want to have. I came across a lot of things that didn't easily fit within any of the other categories I already had. These posts will be pretty short, just showing what it is I want to share with you all and (if available) where you can get it.
I got a Starbuck's mug for Cristiano this Christmas, and this toaster fits right with it: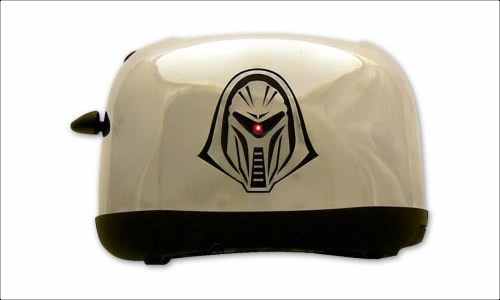 The Battlestar Galactica LED Chrome Toaster is made exclusively for Comic-Con 2009, and will light up while toasting your favorite snacks. It will burn an image of Cylon on one side of your toast, and the phrase "Frak Off" on the other. It's available in a special edition limited run of only 2,000 units in the NBC Store for $90.00.